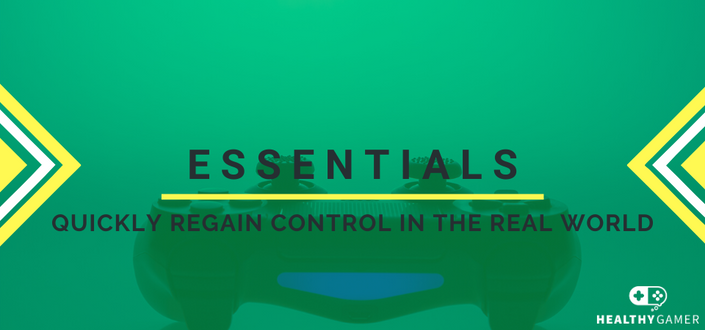 Healthy Gamer Essentials
A Parent's Guide to Correcting Video Game Habits
Created by Dr. Alok Kanojia
World-Expert in Gamer Psychiatry & Reformed Gamer
Have video games taken over your child or teen's life? If it feels like things have suddenly spiraled out of control, we can help you quickly re-establish healthy gaming habits. Healthy Gamer Essentials is right for you if you've noticed negative changes in any of the following:
✔ Real World Success: decline in grades, loss of motivation in hobbies/extracurriculars
✔ Social Health: isolation from friends and even family
✔ Emotional Health: inexplicable outbursts of anger, sudden lack of affection
✔ Mental Health: loss of interest in the world outside of games, unstable moods
✔ Physical Health: disrupted sleep, weight loss/gain, nutrition


About Dr. Kanojia
Hi! I'm Dr. Alok Kanojia. Most gamers call me Dr. K. I've worked with hundreds of gamers to find balance with gaming and real life.
I'm also a gamer myself. In fact, my gaming almost caused me to fail out of college. Now, I'm faculty at Harvard Medical School, and I specialize in addiction psychiatry. I've also worked with dozens of gamers (including pro gamers) over the past 5 years. I founded Healthy Gamer as the best evidence-based psychiatric approach to balance gaming and real life.

Healthy Gamer programs combine years of experience into actionable programs any family can use.

The Healthy Gamer Community is saying:

" Over the course of a few months, I've learned how to manage my gaming habits, and feel so much happier and more in control of my life. Dr. Kanojia really gets what's it like to be us, the gamers, and he's made himself an absolute expert in this understudied field. " - Richard W., Gamer


"This is a fantastic resource! Alok is a compelling speaker, and I love the way he frames the need for parents to appreciate the importance of the child's experience as a gamer from the get go! I found myself already borrowing some of his words in a session with parents of one of my pre-adolescent clients today when the topic of video games came up." - John N., Clinical Social Work/Therapist
Course Curriculum
Welcome, Parents!
Available in days
days after you enroll
Understand: The Appeal of Video Games
Available in days
days after you enroll
Understand: Psychology of Gaming
Available in days
days after you enroll
Healthy Gamer Essentials Helps Your Gamer Regain Balance
Our Understand - Talk - Act Approach is Trusted by Gamers, Parents & Doctors.

✔ Understand exactly what is going on in your child's brain.

✔ Talk to your gamer using conversational scripts that have worked in real life.

✔

Act according to the plan you create through 8 guided worksheets.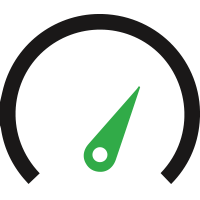 Save Time & Money

Quicker and more affordable than weekly counseling.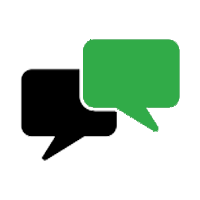 Rebuild Your Relationship

Learn how to work with your gamer instead of against him/her.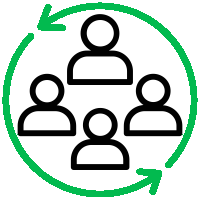 A Support Community
Work with other parents to share and find new solutions.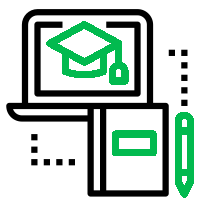 A Tailored Plan

Use our resources to map the best course of action for your family.

The Healthy Gamer Guarantee
Healthy Gamer programs are the best evidence-based psychiatric approach to finding a healthy balance between video games are real life. Developed by Dr. Alok Kanojia, a reformed gamer and now faculty in psychiatry at Harvard Medical School, this approach has helped gamers of all kinds: from pro gamers to middle schoolers.
Dr. K's promise to you:
If your child is not developing a healthier balance between gaming and real life balance within 8 weeks of completing the program, we will refund your money, learn from your experience, and make the materials stronger for you and everyone else
You will follow an Understand - Talk - Act approach to effectively implement healthy boundaries and communication around video games. The implementation of the Act portion can take between 8 and 16 weeks, depending on your family dynamics.
Your relationship is the priority, so we will help you answer the questions you've been asking yourself:
✔
Why is it so hard to get him/her to come down to dinner?
✔
Why is he/she getting so mad?
✔
What could possibly be so interesting on that screen?
✔
Is there any real-world value to these games?
✔
How do I keep video games from taking over his/her life?
✔
How do I get him/her to cut down playing games and start focussing on real life?

If you are not seeing your child start to re-engage with the real world within 8 weeks of completing the program, message us within Teachable, and we will be happy to refund every dollar.

You are a good parent.
In fact, you probably work harder than most. We know first-hand this isn't about fault or blame. It's about sophisticated psychology. It's about the sense of identity, community, and accomplishment people derive from video games. It's about how nothing in "real life" provides the same level of excitement, empowerment and inclusion.
Your gamer is smart.
In fact, your child is probably smarter than average. Gamers are shown in some studies to have higher IQ's by 15 points on average. Gaming also can provide intellectual stimulation that smart kids crave. Many games involve high-level math, strategic thinking, and sociology built into them.

Frequently Asked Questions
Why are you more qualified than other people to do this?
Dr. Kanojia is the world-expert in gaming psychology, is a Harvard-trained psychiatrist, and is faculty at Harvard Medical School. Most importantly, he has personally experienced video game addiction - nearly getting kicked out of college as a result - and managed to get his own gaming under control and into a medical career. First-hand experience goes a long way in helping non-gamers develop empathy, which is critical for success. Dr. Kanojia now works with gamers of all kinds: professional gamers as well as younger gamers (with their families). Healthy Gamer puts Dr. Kanojia's experience and methodology into affordable, self-paced programs that any family can use.

Is this therapy?
No, it's better. It's knowledge, empowerment and community support. We go quicker than week-to-week therapy and are much, much more affordable. Due to licensing restrictions, Dr. Kanojia can not be your doctor or psychiatrist through this program. Instead, he can be your guide and you will have access to him and other parents every other week in virtual office hours.
How long will this take?
The content can take an afternoon. To implement can take 4-8 weeks, depending on the dynamics of your family and your gamer's cooperation. The first 4 weeks of any behavior change (think about quitting caffeine, cutting carbs, or exercising every morning) are the hardest. Go easy on yourself and on your family. It is more about cultivating a healthy environment and a healthy balance than a sudden change in behavior.


Wouldn't forcing my kid to quit video games altogether be better?
Good luck with that. Forcing someone to do something they don't want to do is not usually a good idea, much less successful. If you cut out video games, you become the enemy. Healthy Gamer is grounded in the idea that getting control over your child's gaming requires you both to be on the same team. You're not the enemy, and neither are they. It's easy to feel this way, but gaming is not inherently evil. Treating it as a purely negative influence in your child's life means that you are missing the point. Healthy Gamer is about balance and using the positive things about gaming for real-world success. Our approach works for families, because gamers can embrace this kind of incremental change. Often, gamers themselves will start to prioritize time spent in real-world activities over gaming, which is the ultimate sign of a Healthy Gamer.
Can I bring my gamer to office hours?
Yes! If your gamer is interested, by all means share the log-on information with him/her. We would love to have him/her there.
What if my child has a video game addiction?
The Healthy Gamer Action Plan is probably better for you. You'll have more exercises to help you map out a definitive course of action as well as access to Dr. Kanojia in group office hours.

Healthy Gamer Essentials is perfect for:
✔ Parents of gamers ages 8-18 who see video games are holding their child back
✔ Parents who are wanting to re-assert recently lost boundaries
✔ Parents who feel they "don't want to pick a fight" over video games
✔ Parents who are overwhelmed with the gaming world (why is my child watching someone else play video games?!) and need a first step in understanding what gaming is and how it impacts their children
✔ Parents who might not have the time, energy, or resources for family counseling
Healthy Gamer programs are the best evidence-based psychiatric approach to video games. It uses the expertise of Dr. Kanojia and has the approval of pediatricians, psychiatrists, child psychologists and educators.
Remember, you have nothing to lose and everything to gain. This program is on your terms - you control what you want to work through and when you work through it. You'll have the support of office hours and other Healthy Gamer parents behind you. And, if it doesn't work, you get your money back, and the program gets stronger from your experience.
Be well,
Dr. Kanojia & Team Healthy Gamer